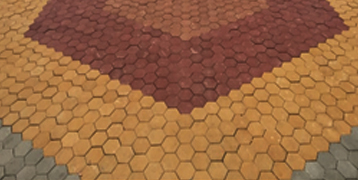 PAVERS
We aim to delivery quality concrete paving products for your project. We offer various different designs, colors and sizes to suit your various architectural design needs. We also offer value added (Auto CAD) services for final construction consideration.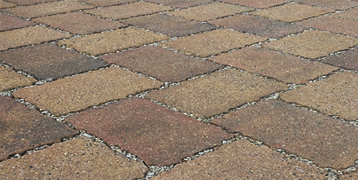 EUROPEAN PAVERS
At times tradition concrete pavers are not able to meet your needs, we provide European design pavers to add the uniqueness for your prestigious projects. We carry a range of models from various European manufacture for your consideration.
CARPARK SYSTEM
The carpark system we delivery has been used in various projects, ranging from commercial, private to institutional projects. We have the expertise and the project range to cater to the needs of your carpark designs for your project.
WHY PAVERS


WHY INTERLOCKING PAVERS
Experience the enduring value and long-lasting beauty of interlocking paving and allow us to redefine your idea of outdoor living. Each driveway, walkway, patio, and floor design is can be uniquely customized to fit the design style and preferences of the architect or consultant. Whether it's European, Vintage, Contemporary, or Traditional style that inspires you, select from Sunway and European pavers endless array of colors, patterns, and concepts to find your ideal transformation. Our pavers are fully customizable and beautiful to look at, as well as extremely durable and guaranteed to be a fantastic long term investment for property.



 BENEFITS OF INTERLOCKING PAVERS COMPARED TO OTHER MATERIALS
As a developer, you have multiple options when it comes to paving your driveway, walkway, patio and floor design. At Jia Wang Paving Supplies, we believes concrete paving are the best option because of their durability, attractiveness, and cost effectiveness.Asphalt and concrete are mostly commonly used for new installations, however there are far more benefits from using concrete paving. While asphalt and concrete may appear the more affordable option, the true cost of asphalt and concrete appears when harsh weather forces repairs or total replacement after just a short years. Additionally, there are not nearly as many choices when it comes to appearance and design, limiting your customization possibilities when going with concrete or asphalt.In contrast, Jia Wang Paving Supplies offers concrete pavers from Sunway and European manufacturers that has over 50 different shapes, colors, and sizes for your choosing


WE ARE ALWAYS IMPROVING TO SERVE YOU
No matter which part of your project that you want to use interlocking paving, the benefits are substantial. As soon as your interlocking paving are installed, you can immediately walk or drive over them. The concrete pavers are also easy to maintain in our tropical conditions. We understand your need for help with design, we are willing to provide a design and estimate quantity for your project needs upon request at your convenience. We aim to provide you with professional service with the utmost of care to your needs to ensure your total satisfaction of our product quality and service excellence.


LOOK AT SOME OF OUR PRESTIGIOUS PROJECTS
Look at some of the projects of our satisfied customers and how interlocking concrete pavers dramatically changed the outlook of the designed space. Interlocking pavers will allow you to transform you project space that will redefine the feel and look of your project. Blessed with the endless array of colors patterns and concepts to choose from, interlocking pavers allow you to express the style and preference for your project needs.
Let us help you with your landscaping project (Traditional Concrete Pavers, European Pavers, Special Tiles, Wall Tiles) or seek advice from our experts via Phone or Email
Project Types Reference
Commercial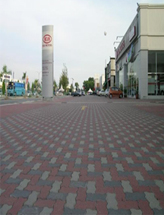 Private Residential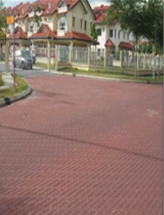 Institutional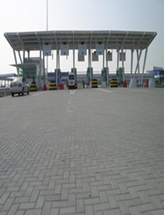 Factory
School
HDB